J

oan's Art Gallery * Bradford, MA 01835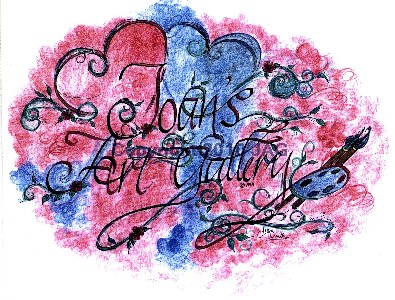 *TuShay

is a registered trademark of Joan's Art Gallery
All Rights Reserved
Copyright Joan's Art Gallery 2010
Visualize
a world without hunger, poverty or war...every reality started with an idea and a vision!
Order Gift certificates in any amount - available year round
.
MC and Visa accepted!
Try a custom meditation
​

​
No matter what century we live in, the woman is still the center of the home! You are Mom, wife, lover, cook, housekeeper and so much more. As Steve Harvey said in his book: Act Like a Lady, Think Like a Man –"If Mama ain't happy – ain't nobody happy!" Truer words were never spoken. If you are not happy and centered – it is very difficult to be all things to your children, your husband…We don't always give our spiritual and personal growth the attention and the priority it should get! And ladies, though I am reluctant to say it.... I think we have "confused" our men. In this day and age we need "two" incomes to make ends meet. So that being the case, it is not unreasonable to expect our guys to help and share responsibilities of home and family. But as "women" we still want our guys "strong, caring, protective and a bit macho", it is no wonder they get confused! All of us can get into a rut or even be depressed now and again but, both women and men need to value and honor who they are! We do that by making the time necessary to insure that our emotions are centered, balanced and peaceful, that we become AWARE of our personal power through the practice of meditation, hypnosis or other energy work and, learn to develop it and, use it in our everyday lives. ​Time to take control.
​
Cost: $55.00 per session

(allow approx. 45 min.)
MC/Visa accepted
​
As a valued client please understand, time is important to both you and me - it is critical to be on time and agree to be on-time for all sessions. If more than 15 minutes late, the session will be rescheduled. Client/student will be charged for any session not cancelled with a 24 hour notice.
Joan Turner - Certified Quadruple Advanced Level Numerologist
Joan Turner - ​​Certified Hypnotist